For many years, we have dedicated ourselves to ensuring you benefit from dental wellbeing – not only at biannual check-ups, but every time you laugh, eat, speak and smile.
We bring our experience, expertise and passion for dentistry to bear in everything we do. What's more, our dental clinic in Zurich is utterly state-of-the-art in every respect. With our proficient and highly attuned team of dentists, specialists and dental hygienists, our cutting-edge technologies and the calming ambience at our practice, we offer the complete spectrum of modern treatment methods and professional dentistry under one roof.
As specialists in prosthetic dentistry & biomaterials, oral implantology and periodontology, we place particular emphasis on creating customised treatment concepts precisely tailored to your needs. We develop lasting solutions to remedy your dental issues and fulfil your wishes.
At our practice, Zahnärzte am Löwenplatz, we are squarely focused on you and your needs.
We would be delighted to assist you and look forward to meeting you!
Our expertise – your dentists in Zurich
Situated on Löwenplatz in the heart of Zurich, our dental clinic stands for in-depth and accredited specialist expertise based on continuous advanced training and development. The dental treatments and services we provide are always of the very highest standard. As our patient, you will always be integrated in the process of designing and deciding on a treatment approach. Our goal is to ensure your lasting satisfaction.
Our locations

---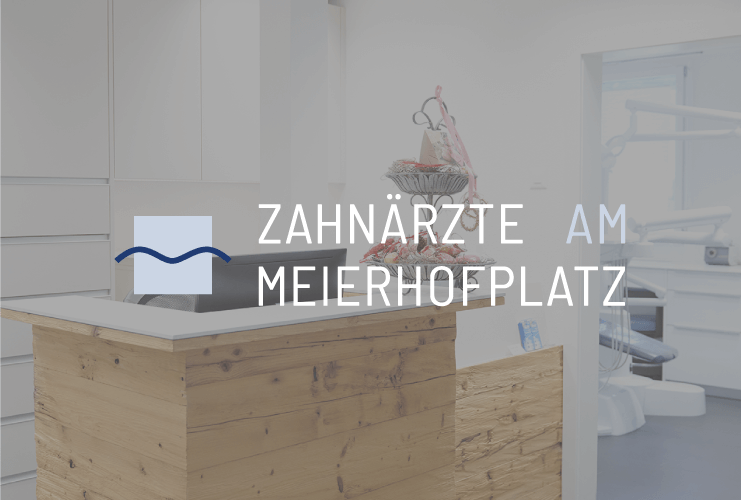 Zahnärzte am Meierhofplatz
(Zürich-Höngg)
Limmattalstrasse 177
8049 Zürich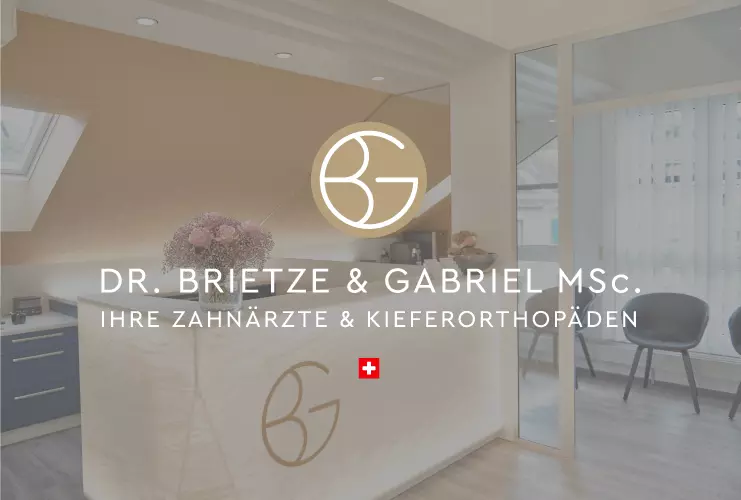 Zahnärzte in Ebmatingen
(Zürich Oberland)
Zürichstrasse 116
8123 Ebmatingen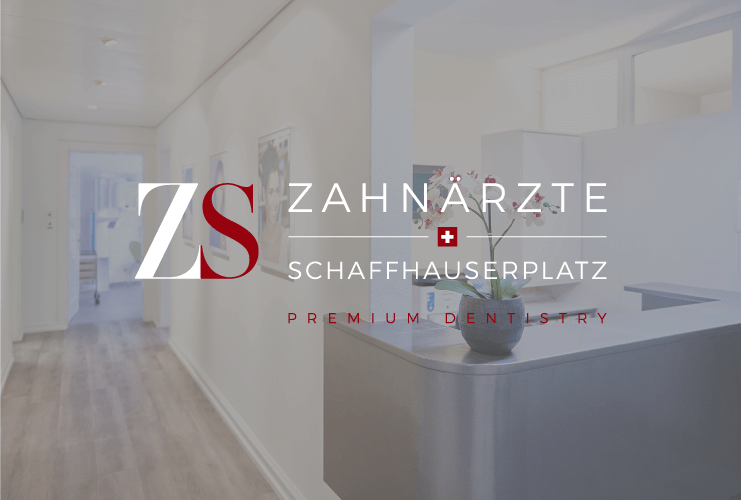 Zahnärzte am Schaffhauserplatz

Schaffhauserplatz 10
8006 Zürich
This is our team

---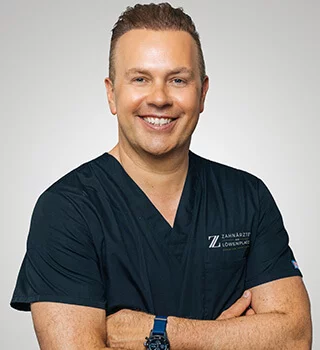 Dr. Rasco Brietze, MSc. mult.
Coming from a family of dentists, I have always attached great importance to continuous advanced training in modern dentistry to supplement my wealth of practical experience.
With targeted specialisations in oral implantology, periodontology and prosthetic dentistry & biomaterials, I place particular value on creating tailored treatment concepts.
2004 Graduated with dentistry degree from the University of Göttingen, renowned for its dentistry tuition
I then worked as an assistant dentist, researcher and lecturer in the field of prosthetic dentistry at the Centre for Dental, Oral and Maxillofacial Medicine (ZMK) at the University of Göttingen
2007 Awarded Doctorate of Dental Medicine
2008 In the course of my postgraduate master's course in oral implantology, I got to know the director of a renowned Zurich dental practice who brought me to Zurich. I have been thrilled to live and work in Zurich ever since.
2010-2012 Postgraduate study at Steinbeis University Berlin – Master of Science in Oral Implantology
2012 Practised oral implantology at Zahnärzte-Zentrum in Zurich
2013 Further postgraduate studies at the Ernst Moritz Arndt University of Greifswald – Master of Science in Prosthetic Dentistry & Biomaterials
From 2014, I focused on oral implantology and aesthetic dentistry at ZurichDental – a centre of excellence in Zurich – as well as at my parents' practice, Zentrum für Zahnmedizin Dres. Brietze, Kollibay & Kollegen
2017 Awarded Master of Science in Oral Implantology and Periodontology, Steinbeis University Berlin
2020 Independent dentist, certified specialist and co-partner of my own practice in Zurich and Ebmatingen
2020 Appointed school dentist for the municipality of Maur
Outside of dentistry, I enjoy adventure travel and sports; I am also a passionate amateur chef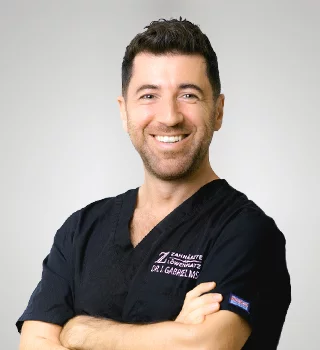 med. dent. Ilyas Gabriel, MSc.
Since completing my studies at the renowned Academic Centre for Dentistry Amsterdam (ACTA), I have played an important role in several research projects.
I am currently involved in a study led by Prof. Schmidlin at the University of Zurich's Centre of Dental Medicine, using CEREC technology to analyse and interpret changes in soft tissue following an implant.
As our patient, you will benefit from this cutting-edge research in the form of customised treatment concepts precisely tailored to your needs. My goal is to ensure your lasting satisfaction.
2009 Graduated with dentistry degree from the renowned Academic Centre for Dentistry Amsterdam (ACTA)
2009-2010 Lecturer in crown and bridge work at the Academic Centre for Dentistry Amsterdam (ACTA)
2010 Worked as an independent dentist for the non-profit organisation Bocas Sanas, which aims to provide dental care to children in need in the Dominican Republic and Haiti
2009 Assistant dentist at a private practice specialising in aesthetic dentistry
from 2010 Worked at prestigious Zurich dental practices and participated in research projects
from 2015 Dentist at the ZurichDental centre of excellence providing a broad spectrum of services in the fields of general dentistry, prosthetics, gnathology, implantology and orthodontics
2020 Postgraduate master's programme — MSc in Orthodontics
2020 Independent dentist, specialist and co-partner of my own practice in Zurich and Ebmatingen
Dr. Christoph Coutard

I was born and grew up in beautiful Freiburg im Breisgau. I developed my love of detail during my training as a dental technician, during which I learned early on how to work skilfully and precisely. I then completed my studies and did my doctorate at the renowned university in Heidelberg.
For me, you as a person are always the focus, so that I can offer you a dental experience that corresponds with your wishes. Therefore, values ​​such as quality, empathy, trust, time and transparency play a central role for me. I treat the entire spectrum of dentistry with passion and specialize in aesthetics and surgery.
2009-2010: Paramedic training
2011-2014: Training as a dental technician
2014-2020: Study of dentistry at the Ruprecht-Karls-University Heidelberg
2019-2022: PhD at the Ruprecht-Karls-University Heidelberg
2020: Dentist
Heidelberg University Hospital Polyclinic for Conservative Dentistry; Department of endodontics
2020-2022: Dentist
Practice Dr. Petra Langenmair - General Dentistry, Freiburg im Breisgau
2020-2022: Dentist
Dr. Kawa - Clinic for Aesthetic Oral and Maxillofacial Surgery | Implantology | Aesthetics |, Freiburg im Breisgau
since 2022: Dentist at Löwenplatz in Zurich
Dr. Alessandro Riegger

As the third generation in a family of dentists, I completed my studies at the renowned Universidad Europea de Madrid in 2019. I work across the entire spectrum of dental treatments, bringing my passion to bear and furthering my interest through training and development.
Providing pain-free treatment is my top priority, so a trusting relationship between dentist and patient is crucial for me. In addition, my love of foreign languages means I offer consultations and treatments in German, Italian, English and Spanish.
2012-2013: Training as dental technician
2013-2019: Studied dentistry at the Universidad Europea de Madrid
2019: Training course: Ceramic implants – Clinical myths and scientific reality

2019: Training course: Immediate implants – Immediate care
2020: Training course: Applying laser technology in dentistry
2020: Training course: Implant prosthetics – Complications and solutions

2020-2021: Worked professionally as a dentist
2022: Dentist at Zahnärzte am Löwenplatz in Zurich
med. dent. Elisabeth Mutter

I specialised in aesthetic dentistry to restore people's ability to smile confidently and carefree.
Every patient is unique, so I explore their individual needs in detail and work with them to develop the best possible treatment.
I believe it's important to establish trust with patients and ensure that their visit to our practice is as pleasant and painless as possible.
2011-2017: Studied dentistry at Johannes Gutenberg University, Mainz
2015: Traineeship in San Diego, focusing on aesthetic dentistry
2016: Night assistant in the emergency dentistry service at Zahnklinik Mainz
Since 2018: Doctoral student under Dr Robert Nölken
2018–2020: Dentist at Praxis Marc Schmidt, Konstanz
2018: Certified as an InvisalignGo practitioner
2018: Concepts and long-term experience with all-ceramic restoration under Prof. Daniel Edelhoff
2019: Front-tooth restoration with composite under Prof. Bernd Klaiber
2019: DDA CEREC intensive course
2019–2022: Aesthetic dentistry course, DGÄZ
2020: Doctoral thesis published at EAO Congress, Berlin
2021: Specialist CMD course
2020–2022: Dentist at Bestsmile, Winterthur
Since 2022: Dentist at Zahnärzte am Löwenplatz
September 2022: Endo-curriculum to obtain the main focus of activity endodontics
Professional membership
DGÄZ – German Society of Aesthetic Dentistry
DGZMK – German Society of Dental and Oral Medicine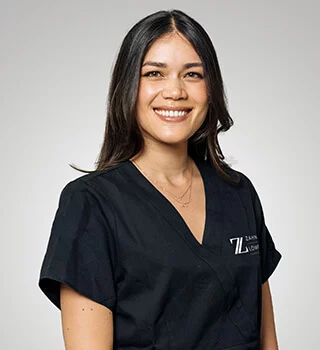 Dr. med. dent. Isabella Weissl-Wunsch

As a dentist, it is my goal to stay up to date and to take care of the health and well-being of my patients. Communication at eye level is particularly important to me. My specializations include transparent aligner therapy in combination with aesthetic dentistry and oral implantology.
2010 – 2016 Study of dentistry at the Medical University of Vienna (MUW)
2014 – 2016 Research - Doctoral Thesis (University of Manchester)
2016 Internship in Manila (GAOC, focus on aesthetic dentistry)
2018 Dental aid work in the SOS Children's Village Zanzibar
2017 Doctorate in Dentistry (Dr. med. dent.)
2017 – 2019 Dentist at Zahnarztzentrum.ch (Zurich)
2018 – 2020 Curriculum SGI (Swiss Society for Oral Implantology)
2019 Certification for Invisalign
2019 – 2022 Dentist at ZurichDental AG, advanced training program for general dentistry of the SSO (WBA General Dentistry)
2023 Fellowship Advanced Aligner Orthodontics
Seit 2023 Dentist at «Zahnärzte am Löwenplatz - Premium Dentistry»
Professional membership
Swiss Dental Society (SSO)
Dental Association of the Canton of Zurich (SSO Zurich)

SGI – Swiss Society for Oral Implantology

SGDMFR - Swiss Society for Dentomaxillofacial Radiology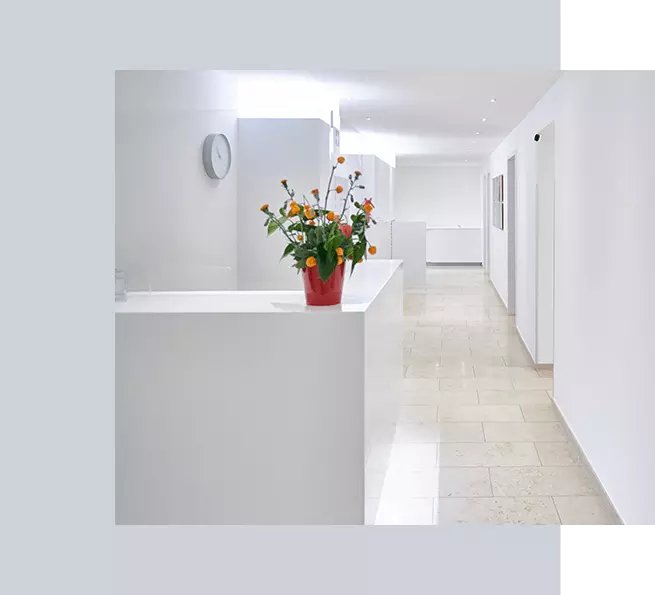 Wellbeing
In our modern, calming environment, you will feel comfortable and well looked after right away. We will take the time to listen to any requests and concerns you may have and work with you to agree the best possible treatment option. By individually tailoring our treatments, we also make it possible for anxious patients and children to benefit from relaxed and pain-free dental treatment. We establish genuine relationships built on a foundation of trust, empathy and outstanding quality.

State-of-the-art technologies and much more
The state-of-the-art technologies at our disposal combined with our dedicated, caring team will soon give you the confidence you are in the right place. Our CEREC CAD/CAM technology, for example, allows us to draw on computer assistance to design and fit fillings and prostheses made from advanced composite materials (including ceramics) in a single appointment – and achieve outstanding aesthetic results. We also minimise your exposure to radiation through the use of highly advanced 2D and 3D devices; thanks to their outstanding image quality, these tools allow us to make absolutely precise and reliable diagnoses.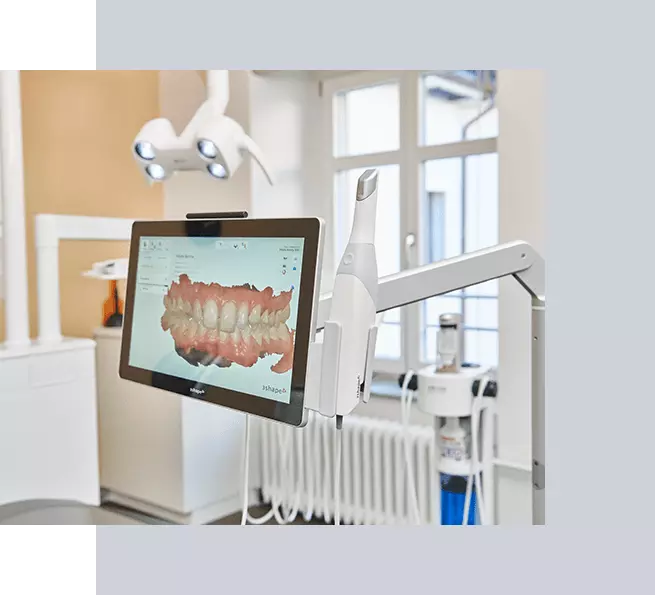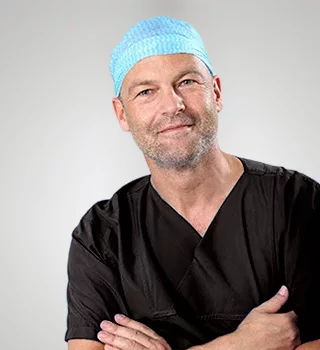 Dr. Sven Mädler, EDIC
Specialist in anesthesiology and intensive care medicine FMH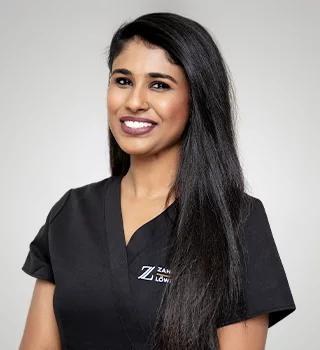 Shagana Chandrathas
Receptionist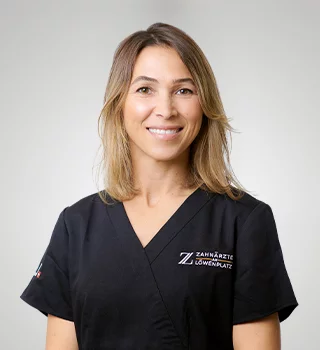 Nadia Nunes
Dental hygienist

Daniela Geci
Prophylaxis assistant

Sarah Nairn
Prophylaxis assistant

Kidi Schrepfer
Prophylaxis assistant

Anisa Jasari
Dental assistant in training

Fiona Salihi
Dental assistant in training

Farida Amiri
Dental assistent in training

Selihom Tegist
Dental assistent in training
Our dental practice is situated in the heart of Zurich at Seidengasse 15 – just a stone's throw from the Löwenplatz bus and tram stop and only 300m from Zurich Central Station (HB).
Our immediate proximity to Zurich Central Station (HB) and excellent public transport connections (Tram 3 & 14; Bus 31) means that our practice is convenient to reach, even without your own car. However, if you would prefer to drive, we recommend parking at City Parking at Gessnerallee 14, 8001 Zurich. We have an accessible entrance and spacious lift to ensure that all patients can access our dental practice without any issues.
Swiss Dental Association (SSO)
Swiss Society for Oral Surgery and Stomatology (SSOS)
German Society for Dental, Oral and Maxilla Diseases (DGZMK)
German Society for Implantology (DGI)
German Society for Prosthetic Dentistry and Biomaterials
International Team for Implantology (ITI)
Academy Practice and Science (APW)
German Society for Laser Dentistry (DGL)
German Society for Computer-based Dentistry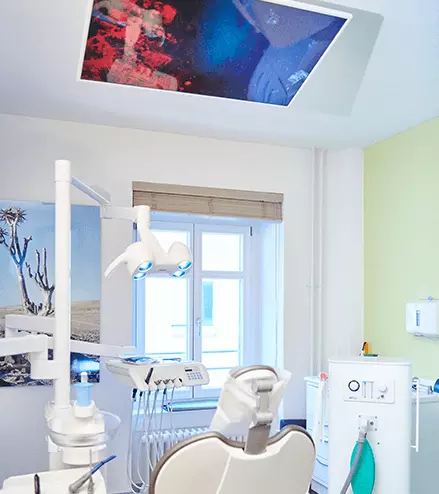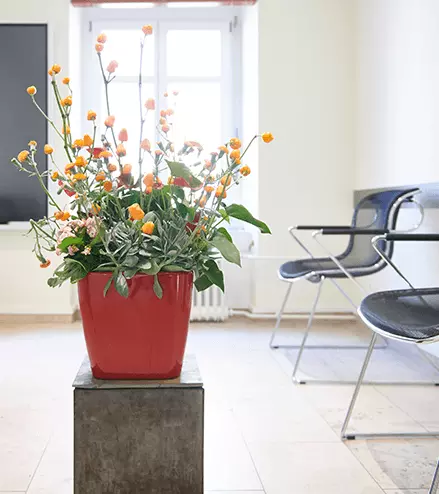 Contact
Zahnärzte am Löwenplatz
Seidengasse 15
8001 Zürich